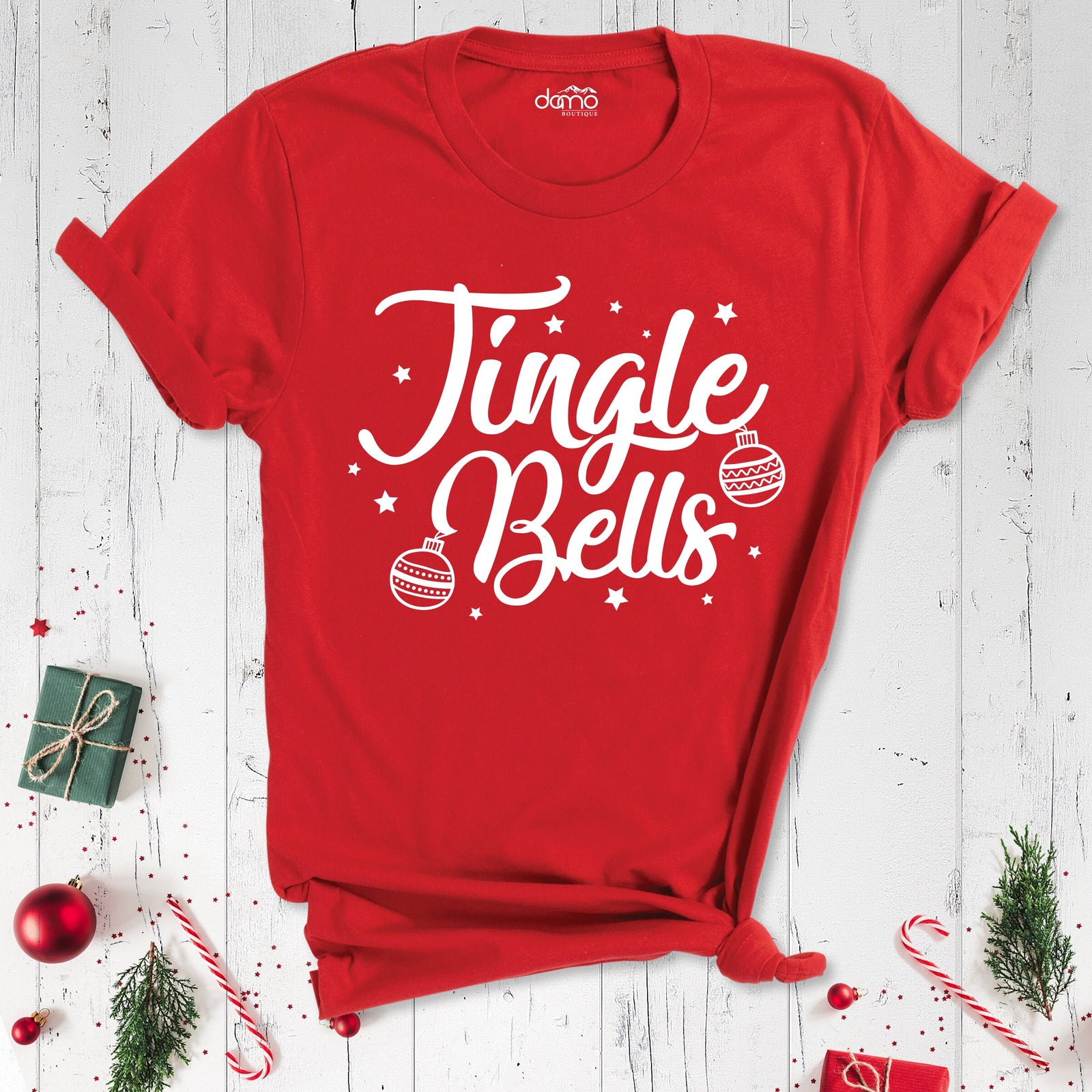 Get Festive with 2024 Christmas T-Shirts: The Ultimate Style Guide!
The holiday season is just around the corner, and what better way to embrace the festive spirit than by donning the perfect Christmas T-shirt? At Greatwood Boutique, we've got you covered with an exclusive collection of 2024 Christmas T-Shirts that will make you the life of the holiday party. Join us on this style journey as we explore the art of Christmas fashion, ensuring you make a statement with your attire while spreading the joy of the season. Get ready to discover the ultimate style guide for Christmas 2024!
Now, let's dive into the world of Christmas T-shirts, where fashion meets festivity!

1. The Magic of Christmas T-Shirts

Christmas T-Shirts aren't just pieces of clothing; they are a magical expression of the holiday season. They offer a unique way to share your festive spirit, spreading cheer wherever you go. Whether you're attending a Christmas party, participating in a festive parade, or just enjoying the season with your loved ones, a Christmas T-shirt is the perfect way to get into the spirit.


2. Embrace the Festive Spirit

Are you tired of the same old ugly Christmas sweater? It's time to embrace the festive spirit with something more stylish and comfortable. Christmas T-Shirts are versatile, allowing you to show off your holiday excitement without sacrificing fashion. The question is, are you ready to take your festive fashion game to the next level?


3. The Art of Choosing the Perfect T-Shirt

Choosing the right Christmas T-shirt can be a daunting task with so many options available. But fear not, because we're here to guide you. When selecting your perfect T-shirt, consider the fabric, style, and design. Do you prefer a classic or modern look? Are you leaning towards a casual or elegant style? Remember, your T-shirt is an extension of your personality, so choose one that reflects your holiday spirit.


4. Designs that Speak Merry and Bright

Christmas T-Shirts come in a variety of designs, each with its unique charm. From classic Santa Claus motifs to contemporary abstract patterns, there's something for everyone. Explore designs that speak "Merry and Bright" and choose one that resonates with your holiday mood.


5. Unwrapping the Colors of Christmas

When it comes to Christmas, it's all about colors – red, green, gold, and silver. These vibrant shades are the essence of the holiday season. Choose a T-shirt that incorporates these colors and watch as you become a walking, talking embodiment of Christmas joy.

6. Dressing Up for the Christmas Party

The holiday season is teeming with parties and gatherings. Your Christmas T-shirt should be versatile enough to adapt to any occasion. Pair it with jeans for a casual get-together or dress it up with a skirt for a more formal event. It's all about how you style it to make the right impression.


7. The Comfort Factor

Fashion is not just about looking good; it's about feeling good too. Our Christmas T-Shirts are not only stylish but also incredibly comfortable. Made from high-quality materials, they are designed to keep you cozy during the chilly winter days. Comfort and style – a winning combination.


8. Spreading Joy with Matching Family T-Shirts

Why limit the joy of Christmas to just yourself? Our collection also includes matching family Christmas T-Shirts. Coordinate with your loved ones, and you'll not only spread joy but create beautiful memories that will last a lifetime. It's the perfect way to make your Christmas celebrations even more special.

9. Personalized Christmas T-Shirts: Your Unique Style

Want to add a personal touch to your Christmas attire? GreatwoodBoutique offers personalized Christmas T-shirts that allow you to express your unique style. Add your name, a special message, or a memorable date to create a T-shirt that's truly one-of-a-kind.


10. Accessorizing Your Festive Look

Christmas T-Shirts are a fantastic base for accessorizing. Add Santa hats, jingle bells, or even a string of fairy lights to create a fun and festive look. Get creative, and you'll be amazed at how a few accessories can take your Christmas attire to the next level.


11. Christmas T-Shirts for Everyone

Christmas T-Shirts aren't just for adults; they are for everyone. We have a wide range of options for kids, teens, and adults. Everyone in the family can partake in the Christmas fashion extravaganza. It's a great way to bond with your loved ones over a shared love for the season.


12. Sizing Matters: Finding the Perfect Fit

To ensure you look your best, it's essential to find the right size. Our Christmas T-Shirts come in various sizes, from XS to 3XL, ensuring everyone finds their perfect fit. Refer to our size chart to make sure your T-shirt fits you like a glove.


13. Caring for Your Christmas T-Shirt

Your Christmas T-shirt is not just for one holiday season; it's for many more to come. To keep it looking its best, follow the care instructions provided. Most of our T-shirts are machine washable, making it easy to maintain their pristine condition.

14. Unforgettable Moments: Capturing Memories

Christmas is a time for creating memories. Wear your Christmas T-shirt to family gatherings, parties, and outings, and capture these unforgettable moments. Looking back at the photos, you'll be reminded of the joy and togetherness that the holiday season brings.


15. Conclusion: The Perfect Christmas T-Shirt for You

As the holiday season approaches, it's time to get into the Christmas spirit with style and panache. Your choice of Christmas T-shirt can make all the difference. Whether you're celebrating with family, friends, or even solo, a Christmas T-shirt is the ultimate style statement. Choose from our unique collection at GreatwoodBoutique, and let your T-shirt be a reflection of your festive spirit.


---